In an episode in S1 Max mentions that her bike is a "Kawasaki Ninga 650, black like her mood".
When DA was recorded in 2000 and 2001, the Kawasaki Ninja 650 however wasn't out yet.
So the question is, what bike did they use in the show?
Here's a comparsion between the two.
Reality
DA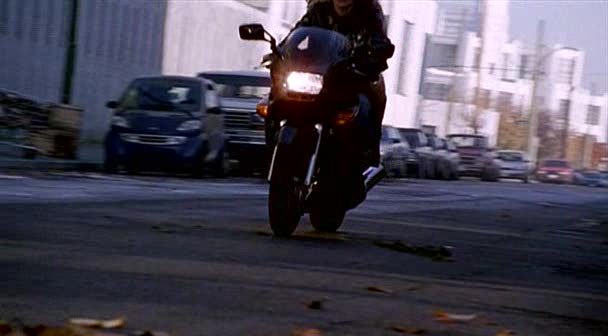 What is the make and model of Max's Bike?
Max' motorcycle is a Ninja 450 imported from Taiwan with dual shocks and single disc brakes on the front and back. The bike has also had some minor body modifications to make it look like a 250 like the tail end has been extended 3 inches and the tail lights have been changed. Max's bike also looks like the newer model Ninja 600EX made by Kawasaki. Jessica Alba in an interview claims she rides a 350 model.
SOURCE
Just thought it would be fun to tell everyone.